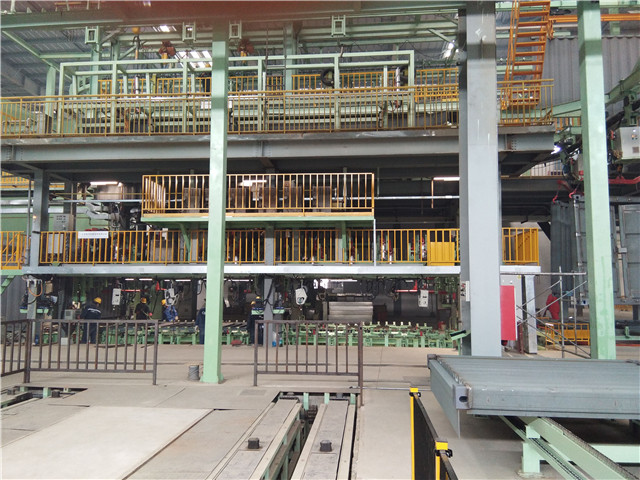 The container assembly line can be divided into the following stations according to the production cycle requirements: assembly station, in-box welding, vertical welding, top plate assembly, top plate longitudinal welding, top plate horizontal welding, top plate reinforcement automatic welding, bottom wave welding, Pull box chain, traverse chain, etc.
It is a mechanized production line specially designed for container assembly. It includes the automatic grabbing and conveying of the bottom frame, left and right side panels, front and rear ends and top panels, and realizes the requirements of automatic assembly, mechanized positioning and automatic synchronous conveying of the box. It is suitable for For high-efficiency continuous automated and mechanized production of containers.
Through continuous technological innovation and experience accumulation, our container production line has realized the innovation of automatic flexible lines covering 20 feet, 25 feet, 40 feet, 45 feet, 48 feet and 53 feet high standard containers and achieved fruitful results.